QUACO Pro D model - Setting New Standards in Device Testing
// what we offer with our intelligent software tool kit
QUACO Test Suite Your partner for Test Automation
QUACO test suite is used to plan, script, execute and report the test sequences in any of the QUACO series product. The integrated OCR (Optical Character Recognition) & Icon detection features enable easy programming and reporting of the test sequences.
With the remote accessibility option, the user can login and use/manage the systems from anywhere.
// Experience. Execution. Excellence.
What is so Special in our Fingers
Specification
Dimensions
Workspace
Ordering Code
Supported Maximum Display dimension
24" inch
Maximum rectangular workspace
550 x 300 mm (16:9)
Number Of Active fingers
Two
Manipulator Type
Cartesian
Max. Linear Speed
350mm/s
Maximum Touch Speed
8 clicks/sec
Touch Force
0.3 N to 3.6 N
Touch Force Accuracy
Fast mode: ± 25 g
Precision mode: ± 10 g
Touch Duration
0.05 sec to 5.0 sec
Touch Accuracy
DUMMY TEXT
Touch Repeatability
DUMMY TEXT
Connectivity
Ethernet
Rated Power
330 Watts
| Supported Maximum Display dimension | 16.9" inch |
| --- | --- |
| Maximum rectangular workspace | DUMMY TEXT |
| Number Of Active fingers | DUMMY TEXT |
| Manipulator Type | DUMMY TEXT |
| Max. Linear Speed | DUMMY TEXT |
| Maximum Touch Speed | DUMMY TEXT |
| Touch Force | DUMMY TEXT |
| Touch Force Accuracy | DUMMY TEXT |
| Touch Duration | DUMMY TEXT |
| Touch Accuracy | DUMMY TEXT |
| Touch Repeatability | DUMMY TEXT |
| Connectivity | DUMMY TEXT |
| Rated Power | DUMMY TEXT |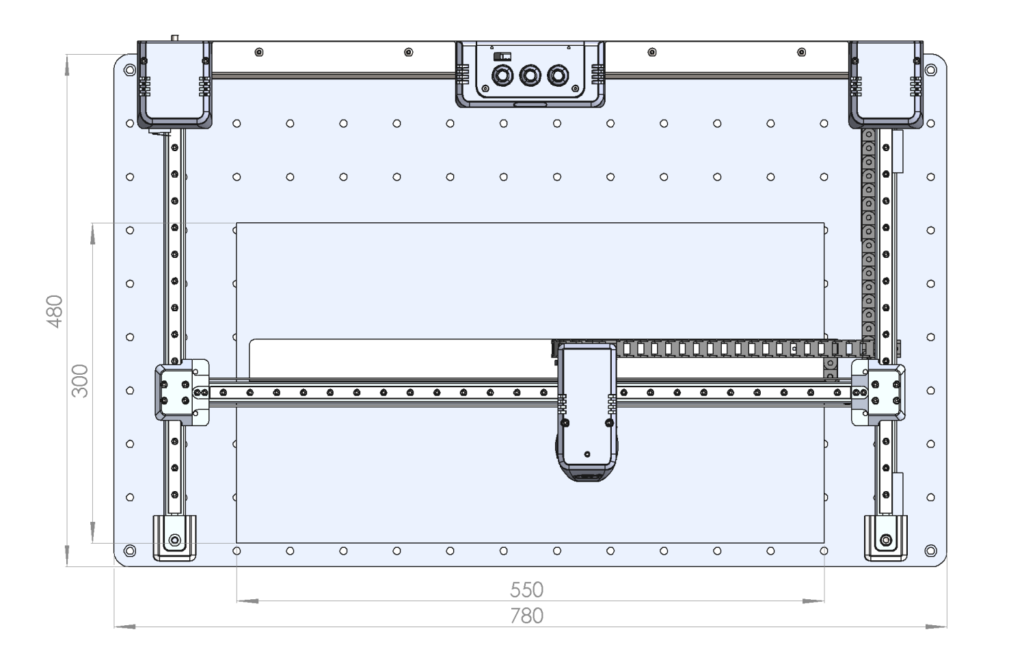 | Supported Maximum Display dimension | 16.9" inch |
| --- | --- |
| Maximum rectangular workspace | DUMMY TEXT |
| Number Of Active fingers | DUMMY TEXT |
| Manipulator Type | DUMMY TEXT |
| Max. Linear Speed | DUMMY TEXT |
| Maximum Touch Speed | DUMMY TEXT |
| Touch Force | DUMMY TEXT |
| Touch Force Accuracy | DUMMY TEXT |
| Touch Duration | DUMMY TEXT |
| Touch Accuracy | DUMMY TEXT |
| Touch Repeatability | DUMMY TEXT |
| Connectivity | DUMMY TEXT |
| Rated Power | DUMMY TEXT |